Business
How To Make A Creative Video Studio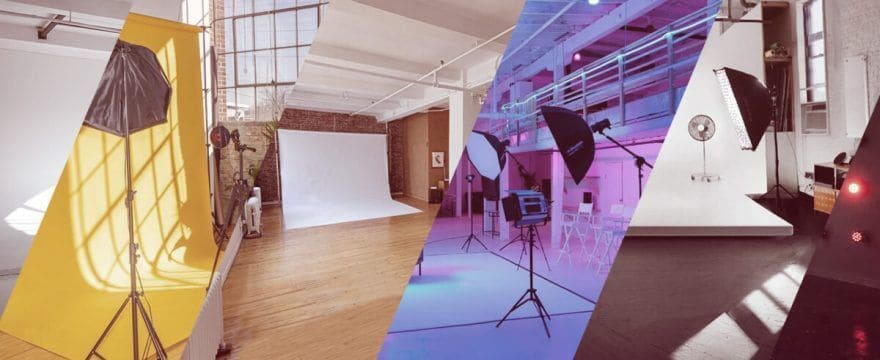 If you have been interested in creating your own videos, you may not realize how easy this is to do. The technology that is available to the average person will allow them to generate professional videos in a matter of minutes. There is a substantial amount of work that needs to be done to prepare the video for processing. It's also important to have the right equipment at your studio, as well as equipment used in the field to capture the footage. The following information will present how you can construct and use a creative video studio.
What Is A Video Studio?
A video studio can be represented in a couple different ways. If it is a professional studio, this is going to have a series of digital cameras, green screens, multiple computers for processing, and areas where each component of the video will be processed by different employees.
If you are doing this on your own, you can obtain a computer with a professional video card that will make video processing very easy. You can do everything on your laptop, including adding special effects and render your video so that it is ready for publication and uploading.
Will You Need Special Equipment?
There are many people that produce videos with nothing more than their iPhone. In fact, there are software programs on both Windows and Macintosh computers that will allow you to create videos that will appear as if you paid a professional. It is important to have tripods available for your cameras. Perhaps you are using DSLR cameras for some of your footage. The software programs that you are using should be designed for video editing. The footage that you take should be at least 24 frames per second.
It is also important to have the ability to put lower thirds, transitions, and also an intro at the beginning of every video that you do. By having all of this hardware and software available at your video studio, you can create videos very rapidly that will be designed to publish.
The Steps To Video Publishing
There are five steps to publishing a video within your creative video studio. The first step is to gather the footage. This can be done by downloading video clips, taking footage with your equipment, or using footage provided to you by your clients. Second, you will want to analyze that footage, divided into segments, and organize it into something that tells a story. You may have transitions in between the different parts of the video, allowing you to create something professional. Third is the rendering process.
You may discover that you will have to render the video multiple times to get the exact sequence within the video that you desire. The fourth step is saving that file in a proper format. In general, MP4 is the most commonly used video format although there are many others. Finally, you must have an online connection where you can upload the video once it is done. This will allow you to share it with your clients, or share it with the world, as you complete this video creation process.
Can You Take Your Studio With You?
Keep in mind that video studios are no longer something that is stagnant. You are not bound to one particular location. The technology that is available today, even with your smartphone, is 10 times better than video equipment that was available just decades ago. The average person has access to video processing equipment that would have cost thousands of dollars in the past.
Therefore, if you do a lot of traveling, or if you have been hired to gather footage for a client, you may only need your smartphone to do most of the work. Finally, as long as you have an Internet connection through Wi-Fi, or through your phone, you will be able to post this information directly. It really is that easy to take your video studio with you, wherever you go, and produce high quality videos along the way.
What To Do Once You Have A Video Studio
Once you have created your video studio, you will then want to market your services if you plan to do this professionally. You can market your services online, or through word-of-mouth advertising, through social media and via friends and family. It is important to put examples of your work on the web so that people can see what type of videos you can produce. By making your own creative video studio, you will be able to have fun, and also generate revenue, doing nothing but creating unique videos.
If you have ever thought about producing videos for a living, you can easily create a video studio in your spare time. Whether this is a permanent location, or one that you bring with you, you can produce professional videos wherever you happen to be. Once you have made a few of them, you should upload them to the web, and you will attract people that will want to use your services. At the very least, those that see your videos will be aware of your talent as a video creation specialist.