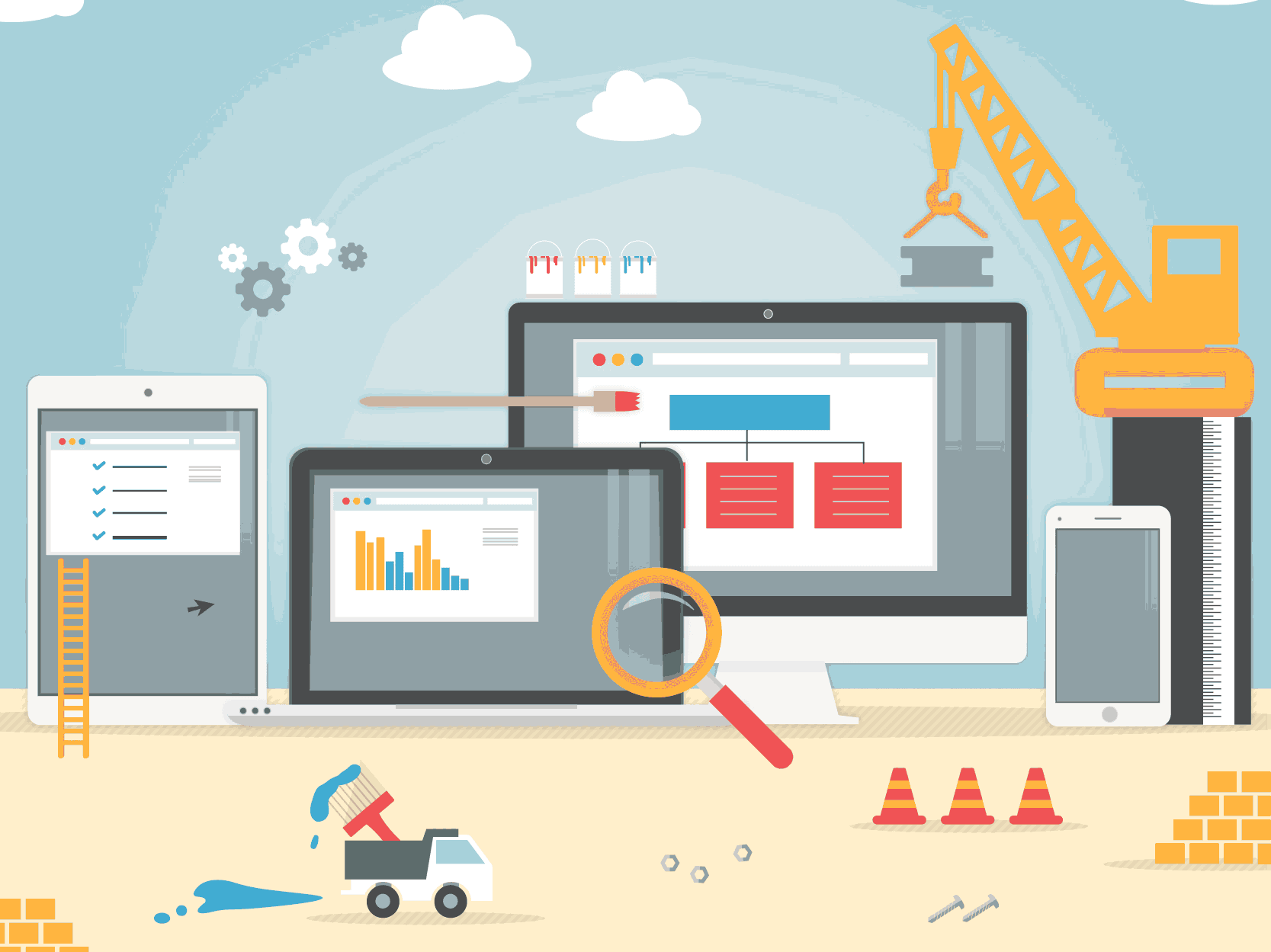 It is a well-known fact that the Internet has become one of the largest economies in the world in the last decade. It is also expected to become #1 in the next one. This is precisely why so many companies, businesses, and people feel the need to have their very own website. After all, having your own website means having a presence in the online world, which can help a great deal when you're trying to increase your visibility, create brand awareness and transform random visitors into loyal customers. Unfortunately, a website can be very expensive. This is where free website builders come into play!
Up until recently, only a few people had their own website. This was because the cost of a website was very expensive. Generally, websites can cost up to thousands of dollars. Luckily, there is a quick solution: a free website builder. There are thousands out there that you can choose from, all of them offering premium services as well such as custom domain names.
As soon as free website builders hit the market, the number of websites for people, brands and small businesses sky-rocketed. This is due to the fact that these website builders allow users to create visually impressive layouts that are excellent for a wide variety of needs. Whether you're a small business, a restaurant, an online store or an artist, website builders got you covered! Moreover, they are even optimized for mobile devices! But are these free website builders the answer for those with a limited budget and zero C++ knowledge, or is this just smart marketing?
Free Website Builders: Yay or Nay?
A lot of people shy away from the idea of using free website builders. The main reason is the domain name, which, while custom, appears as an extension of the website builder's domain. This can easily be fixed by buying a custom domain name for next to nothing.
Another relevant aspect to elaborate on is design. Besides having a website, the second-most important thing is having a nice website. In this regard, website builders offer a huge variety of presents you can choose from, as well as give you the liberty to modify those presets. You can also create your very own design from scratch if you want. The only limit is your imagination because website builders are very easy to use. Thanks to a friendly user interface, creating pages for your website or adding various design elements is a walk in the park.
Should I Use A Free Website Builder?
If you're still struggling with this decision, perhaps checking out the main advantage and disadvantage of using a website builder will help you make a choice:
PRO: Good for the unskilled
We've all heard of WordPress and perhaps even Joomla, however, when someone mentions SEO and C++, most of us are lost. This is where website builders come in handy. They allow people with zero knowledge to create visually impressive websites! It's simply a matter of drag and drop, adding a few images and text! That's it!
CON: Messy code
Let's put it this way: The DNA is for a human, what code is for a website. The problem with these platforms is that they are messy in terms of coding since it's all automated. This means that you will end up with a website that is not really optimized for your needs because what the AI does is stick together widgets and code blocks to create the pages you need. What you get is a generic website that looks nice, but that's about it.
Free website builders are great for users that want to continually improve the websites, or even have full control over their own projects. However, for people who don't master code language and other elements of web design, this can be extremely difficult. In fact, most of the time, they end up paying good money to professionals to help fix their amateur coding.
As you can tell, the decision to use a free website builder is a very personal one. It's strictly tied to the needs and possibilities of the person in question. There are a lot of advantages of using a free website builder, the most obvious one being money. However, like all things in life, it comes with certain disadvantages. Are those a deal-breaker? That question is something only you can answer!
Did you read this article and decided to go for a paid website builder? We'd suggest you to look at Wix vs Squarespace as both of them are great.